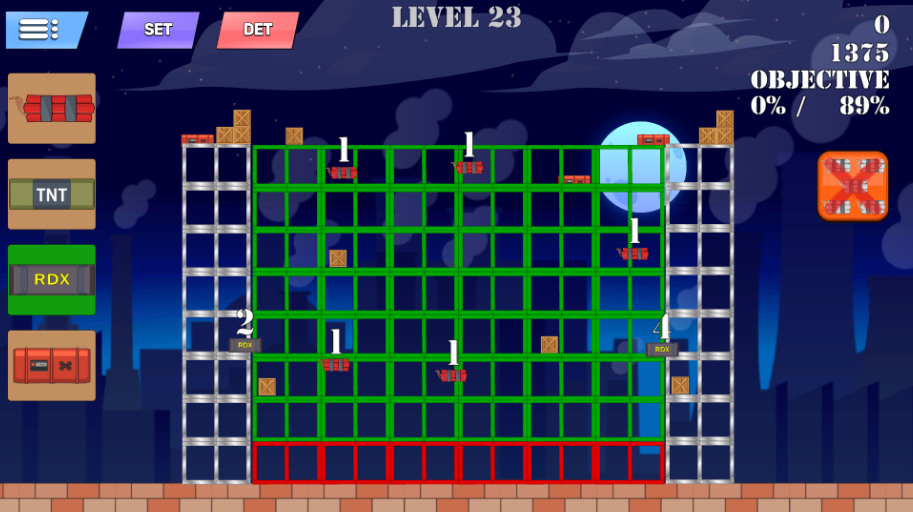 Use Explosions To Solve Puzzles
Set 'N Det is a physics-based puzzle game that utilizes quick simulation determination to allow large numbers of objects to appear at once on each level. Destroy your objectives without causing any collateral damage to complete each challenge.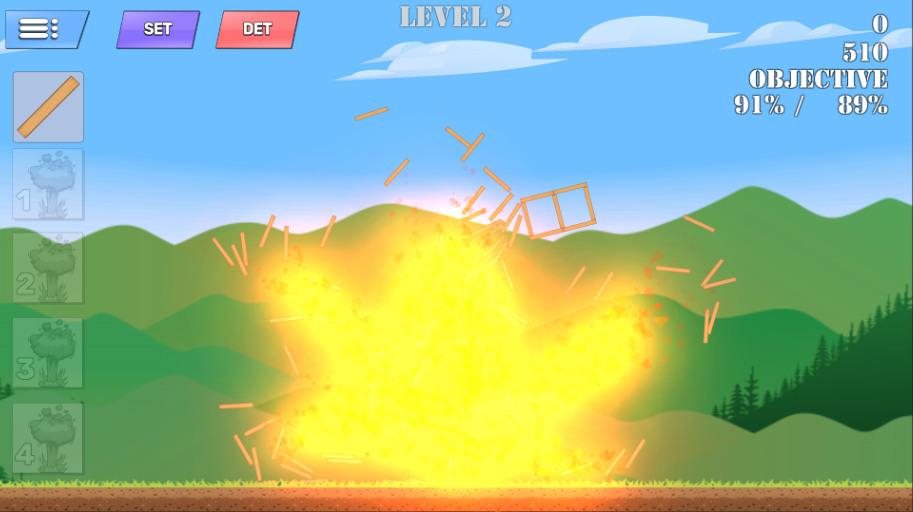 Limited Ads
Free-To-Play On Mobile! Every third level will show an ad that unlocks the next three levels. Once an ad has been viewed, that level will be ad-free on every preceding play through. If you play through the entire game once, you'll never have to watch an ad again! This essentially turns Set 'N Det from a freemium game to a premium offline game the more you play! Want to support the game? Pay for the premium unlock for ad-free play.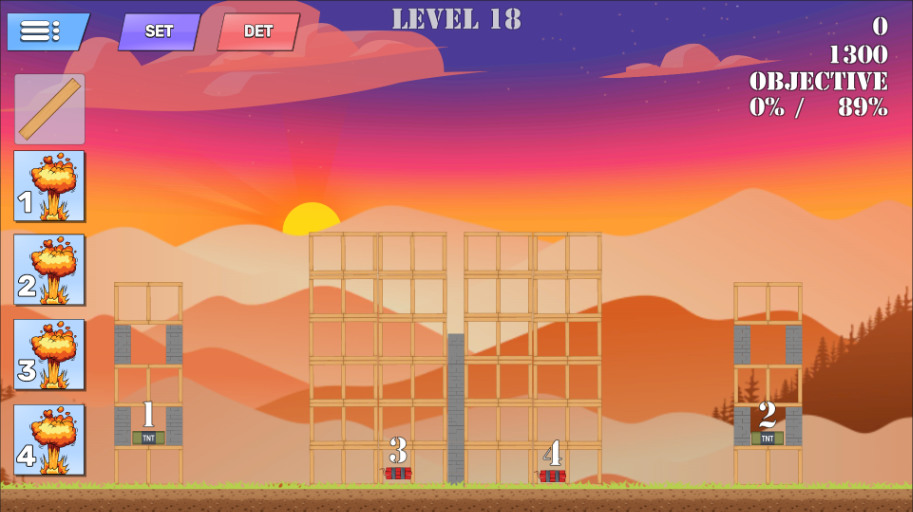 + + + +
Worldwide release on multiple devices and platforms! We are pushing for a large release on the first day in multiple countries and across many devices.

Follow the links below to go to your preferred store!